ABOUT US
Free quotes - 20+ Years Experience - Reliable Service
About Glass Fencing Installations
CALL NOW FOR FAST FREE QUOTES IN MINUTES: 0497 830 498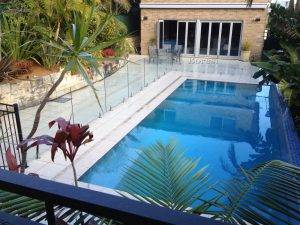 Design and technology came together about 20 years ago and Glass Fencing was introduced to Adelaide. What was needed was sufficiently strong and toughened glass that could be used in wide enough sheets. We also needed a method to fix the sheets securely without the need to drill the glass.
The fixtures also had to tolerate our weather conditions and also tolerate the high salt content of the air in the beach suburbs. Glass Fencing Installations (GFI) was amongst the first business to install glass fences for Adelaide homes. The technology has substantially improved in the intervening years and the main impediment to wider use of glass fencing and glass balustrades – the relatively high cost has been removed.
The cost is now more than competitive with other fencing options. There are other factors which should encourage you to consider glass fencing. Installation is straightforward (in most cases) so there is an immediate saving in installation costs. The other factor in the establishment of glass fencing in Adelaide was the requirement to protect our children from drowning. Really it was an obvious choice, beautiful safe glass surrounds which satisfied all the legal requirements and still provided an unimpeded view of the enticing water! Maintenance and upkeep is simple.
The glass benefits from an occasional wash-down but that is the extent of maintenance. Our fittings are all superior grade (2205 Marine Grade) so will give you a long life without any degradation of the polished stainless steel. 
Glass Fencing Installations Background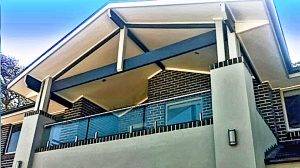 My name is Brett. As the owner and principal installer of Glass Fencing Installations you will have the benefit of my more than 20 years of experience installing Glass Fencing and Glass balustrades. We were among the first Adelaide businesses to install glass fencing and we remain focused on just that task. We are truly specialists in frameless Glass Fencing, and certainly experts.
We are South Australian owned and operated. Call me on 0497 830489. We can work out one to one what you need and what it will cost. I'm confident you won't find a better deal and you will have my perfectionists work AND a 10-year guarantee.
Glass Fencing Installations – Features and Guarantee
10 Year Workmanship Warranty
I carry a Builders Licence – BLD: 183254
I have more than 20 years of experience constructing Glass Fences and Glass Balustrades,
I am a perfectionist and take pride in all my work. You can be assured of GFI's work as I undertake installations myself.
I offer a 10-year warranty on all my workmanship.
We use what I believe is the best fixing products available. 
We use spring hinges or Polaris sift close hinges.
All glass used is 12mm thick. All of our products are engineered and meet all of the Australian standards.